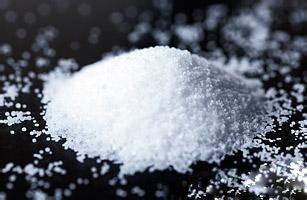 Natural feedstuffs don't contain a reliable measure of choline, nor is the sum introduce typically bioavailable because of varieties in yield development conditions .
Since domesticated animals have a physiological requirement for choline, makers add it to their creature nourishes as choline chloride.
They ordinarily include choline chloride as a 70 percent answer for grains to improve the supplement supply for poultry, pigs and other domesticated animals.
Choline chloride is a B vitamin, and the main ingredients of constituted phospholipids, lecithin and plasmalogen.
Choline chloride is a necessary organic compounds that has a low molecular weight to maintain vivo physiological functions, involved in regulating fat metabolism and transformation in vivo to stimulate the liver, to generate antibodies ,to prevent liver, stomach fat deposition and tissue degeneration, and may contribute to amino acids' reformation in the body, improve the amino acid, in particular, essential amino acids such as methionine's utilization in animals, therefore, choline chloride is often used as feed additives domestic, is the largest kind of vitamin in it, it can promote animal's growth after use, make animal gain weight rapidly, increase egg production, hatching volume and lean mass, and can save feed, prevent disease and reduce mortality.
Pangoo sets the highest industry standards for choline chloride production.
By sourcing the best raw ingredients, manufacturing them in world-class facilities, maintaining complete supply-chain control and holding ourselves to the strictest manufacturing standards, we can ensure that the product you get is premium quality.
Regular audits and our open-door policy offer complete transparency to address your needs. A number of qualities set Pangoo choline apart from other options:
Guaranteed choline content.
Excellent free-flowing properties with no caking or lumping.
Strictest control of contaminants like dioxin, heavy metals and mycotoxins.
Lowest moisture levels.
Lowest levels of residual total trimethylamine (TMA) content.
Contact us to get free samples